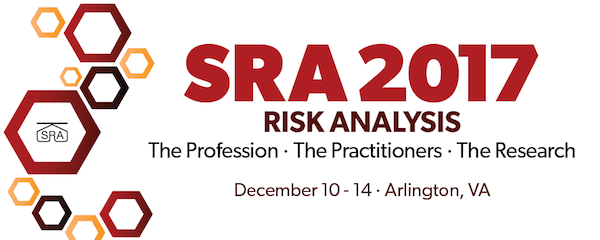 ToxStrategies scientists Drs. Daniele Wikoff and Grace Chappell will be attending and presenting at the annual Society for Risk Analysis (SRA) meeting, held December 10-14, 2017, in Arlington, VA. The meeting theme is "Risk Analysis – the Profession, the Practitioners, the Research."  Their presentations focus on the development and application of approaches for integrating mechanistic data in systematic review and use of text-mining tools to aid in problem formulation efforts supporting chemical risk assessments. Dr. Wikoff will also be presenting on the large-scale systematic review of caffeine safety published earlier this year.
Dr. Wikoff will be chairing the session "Health Risk & Decision Analysis" as well as giving a platform presentation: "Development and Refinement of a Framework for Quantitative Consideration of Study Quality and Relevance in the Evaluation of mechanistic Data Based on Key Characteristics of Carcinogens." Dr. Chappell will be presenting the poster "Validation and Application of a Text Mining Tool for Identification and Categorization of Mechanistic Data Related to the Key Characteristics of Carcinogens: Case Studies of a Problem Formulation Tool", all of which take place on Monday, December 11.
For more information about our capabilities, please check out our services pages in the areas of Systematic Review and Evidence-Based Toxicology and Risk Assessment.