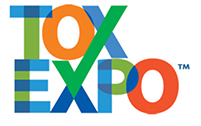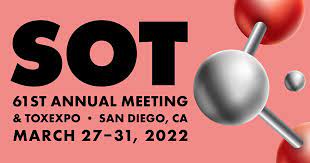 ToxStrategies is excited to be returning to exhibit and present at The Society of Toxicology's Annual Meeting, March 28th through March 31st.  The meeting is available in person located in San Diego or through virtual attendance for all registered attendees.
Come by and see us at Booth # 934!
Please click on the poster image to view the full abstract and presentation information.
Dr. Amy Mihalchik: Considerations for Standardization and Derivation of Pediatric and Neonatal Tolerable Exposure Limits for Extractable and Leachable Compounds from Medical Devices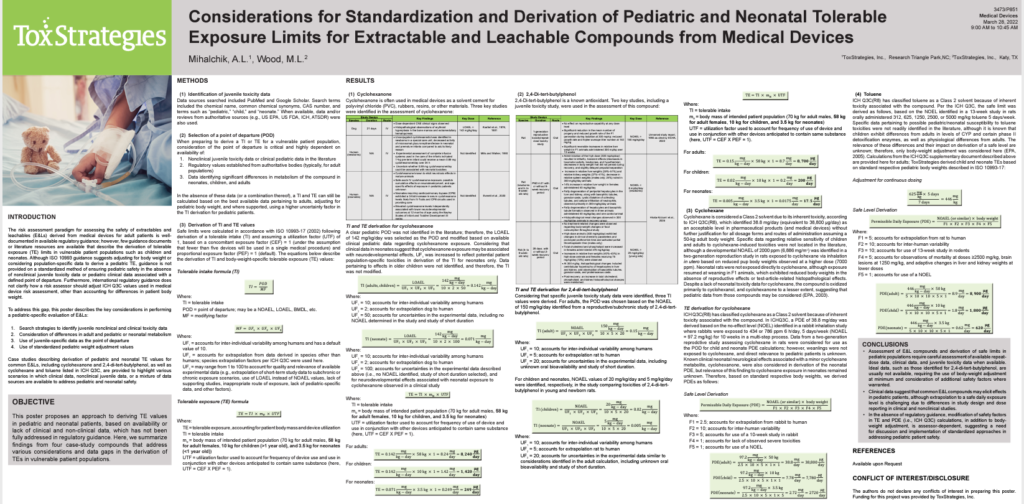 Dr. Melissa Heintz: HFPO-DA (GenX) Transcriptomic Responses in Pregnant and Non-pregnant Rat Livers: Analyses to Inform the Role of Maternal Effects on Neonatal Toxicity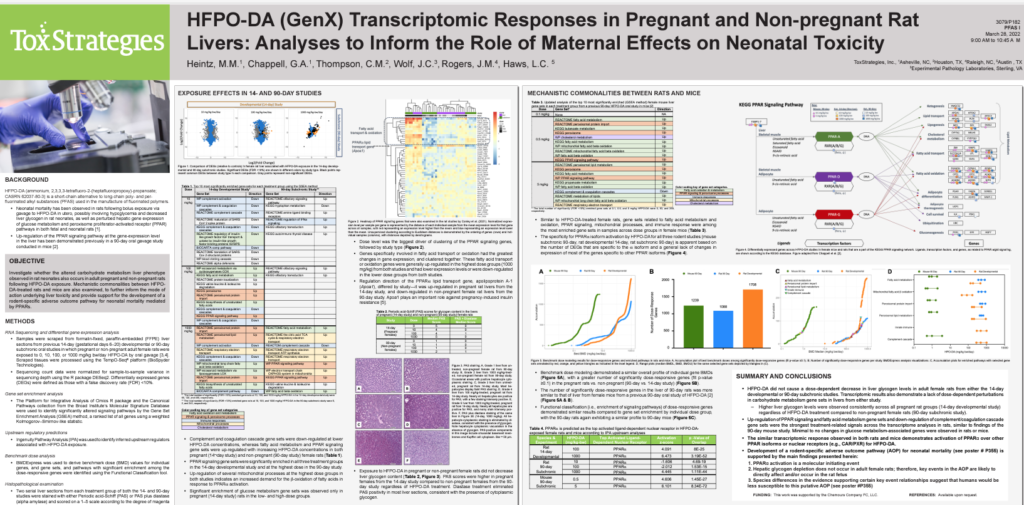 Dr. Chad Thompson: Use of Targeted Mode-of-Action Research to Inform Human Health Risk Assessment of Hexavalent Chromium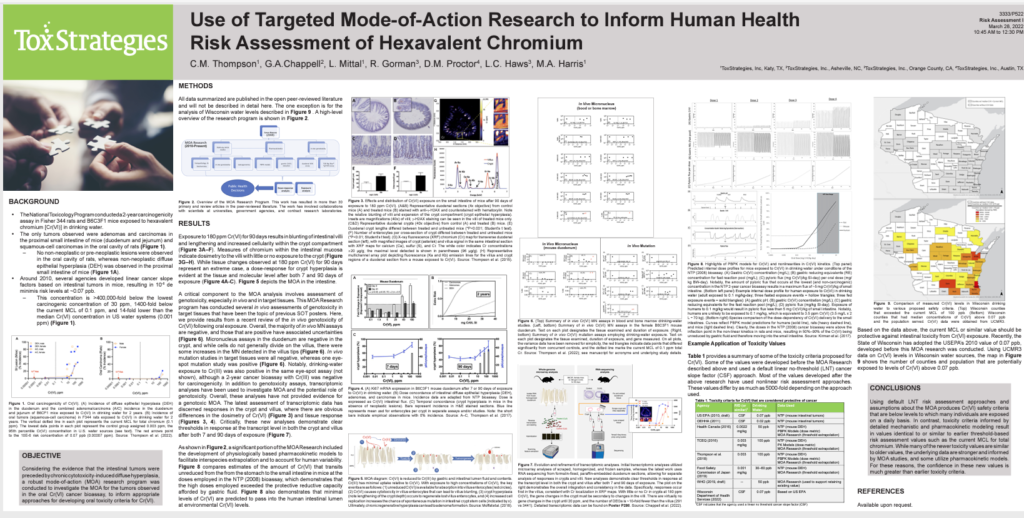 Dr. John Rogers: Development of a Putative Adverse Outcome Pathway for Neonatal Mortality in Rodents: Implications for Human Health Risk Assessments of PFAS
Dr. William Klaren: Reproduction and Developmental Toxicological Evaluation of Piperonyl Butoxide (PBO)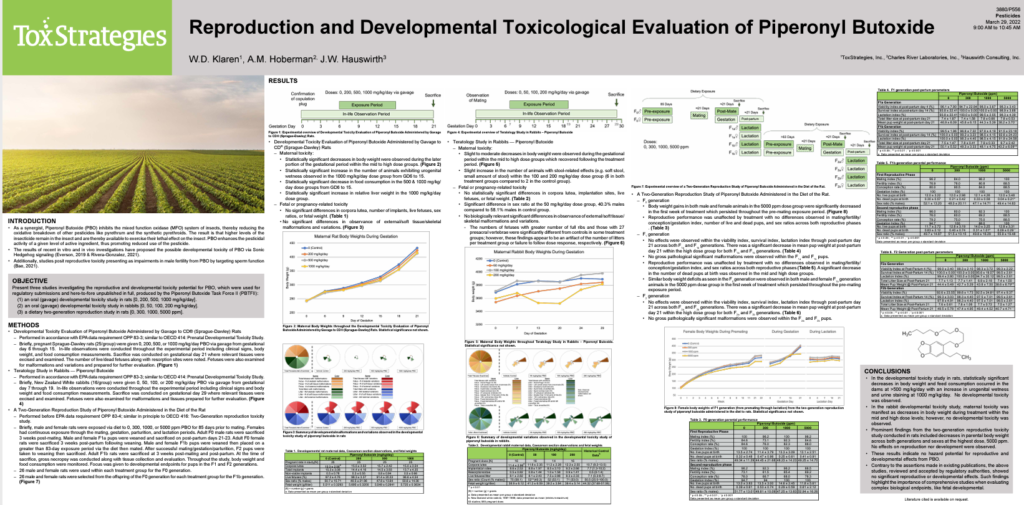 Ms. Deborah Proctor: Refined Health Risk Assessment for Residential Exposures to Manganese in EAF Steel Slag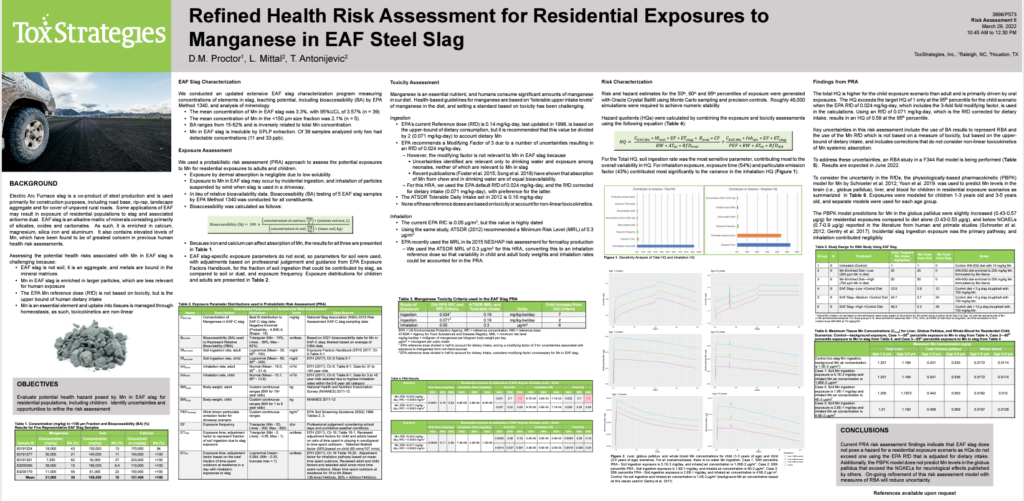 Ms. Seneca Fitch: Comparison of Public and Private Literature Databases for Toxicological Investigations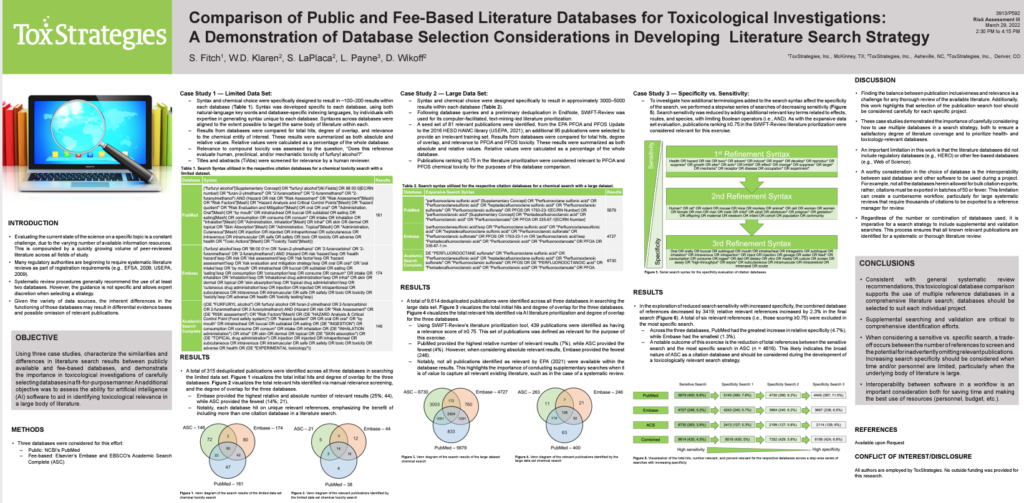 Workshops and Sessions:
SPC Highlights Emerging Scientists: Nanotoxicology, Dr. Daniele Wikoff, Co-Chair Tuesday, March 29th, 1:00pm CC Room 8
Safer Chemical Tools and Practices: Successes in Advancing Safer Chemical Selection on a Global Scale: Panel Discussion/Q&A, Lauren Brown, Co-Chair Wednesday, March 30th, 11:00am CC Ballroom 6B
Bridging the Past, Present, and Future of Study Quality Evaluations in Toxciology: A Summary of Recommendations to Researchers for the Conduct and Reporting of Toxicological Studies, Dr. Daniele Wikoff, Presenter Thursday, March 31st, 10:45am CC Ballroom 6E
How Does Your Study Measure up? The Evolution of Study Quality Evaluations in Toxicology and Risk Assessment, Dr. Daniele Wikoff, Co-Chair Thursday, March 31st, 8:30am CC Ballroom 6E
Mode of Action, Adverse Outcome Pathways, and Key Characteristics (KCs): Proposed Steps Forward and Mid-Course Corrections, Dr. Daniele Wikoff, Chair Tuesday, March 29th, 8:00am CC Ballroom 6D
Picking the Right Tool: Using Evidence-Based Toxicology to Evaluate Mechanistic Data in KC, AOP, and MoA Constructs, Drs. Daniele Wikoff, Grace Chappell, and Susan Borghoff, Presenters Tuesday, March 29th, 9:50am CC Ballroom 6D
Computational I Poster Session, Dr. Grace Chappell, Chair
DNA Damage and Repair Poster Session, Lauren Brown, Chair
Emerging Technologies Poster Session, Dr. William Klaren, Chair