ToxStrategies scientists have the following e-posters available for viewing via the SOT Virtual Meeting Program.   Please click on the poster to view abstract and full poster.
Dr. Ali Chesney, lead author on The Process and Challenges of Deriving Exposure-Based Limits for Toxicological Risk Assessment for Components and Impurities Present in Cell Therapy Products with Case Studies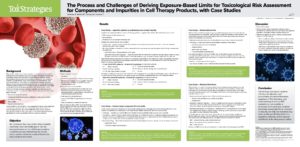 Dr. Allison Franzen, lead author on An Adverse Outcome Pathway for Renal Tumors in Male Rats through Chemical induction of α2u-globulin (α2u) Nephropathy (α2u-N)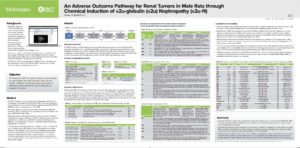 Dr. Jon Fryzek, lead author on The Incidence of Infusion Reactions Associated with Monoclonal Antibody Drugs Targeting the Epidermal Growth Factor Receptor in Metastatic Colorectal Cancer Patients: A Systematic Literature Review and Meta-Analysis of Patient and Study Characteristics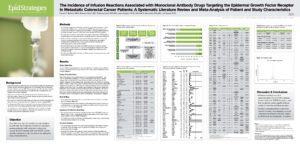 Deborah Proctor, lead author on Risk Assessment of Manganese Exposure for Pica Child: Application of PBPK Modeling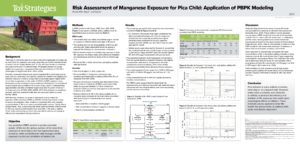 Dr. Rayetta Henderson, lead author on Creating a Literature Database for Cannabidiol (CBD): Systematic Evidence Mapping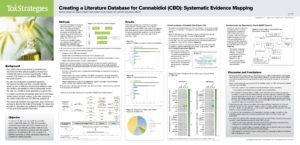 Dr. Caroline Ring, lead author on Quantitative integration of dose-response data for relative potency estimates of dioxin-like chemicals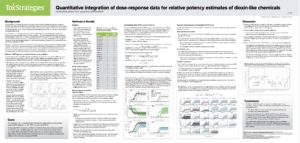 Mina Suh, lead author on Oral and Inhalation Bioaccessibility of Cobalt and Nickel in Metal Alloys: A Critical Consideration for Site-Specific Human Health Risk Assessments and Read Across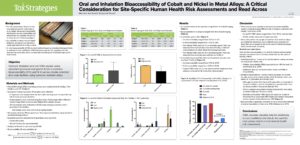 Dr. Chad Thompson, lead author on Exposure to Environmentally Relevant Concentrations of Hexavalent Chromium Do Not Induce Ovarian Dysfunction in Mice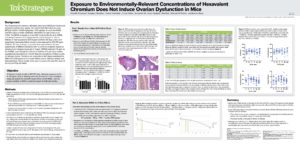 Dr. Daniele Wikoff, lead author on Systematic Characterization of Hexavalent Chromium and Potential Female Reproductive Outcomes – Application of USEPA Critical Appraisal Tools and Stepwise Inclusion of Mechanistic Data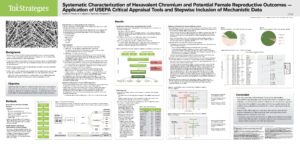 Please follow us on Twitter and LinkedIn for our upcoming featured poster of the week.