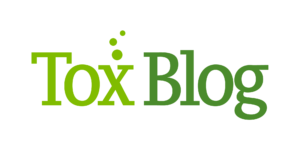 ToxStrategies is pleased to announce new quantitative structure activity relationship [(Q)SAR] service offerings, including ICH M7 pharmaceutical impurity assessments. We offer expertise in the use and interpretation of Derek Nexus and Leadscope Model Applier (LSMA) to meet guidance specifications that are essential to the pharmaceutical industry. We are well versed in the use of these (Q)SAR platforms to provide predictions for a variety of endpoints, such as bacterial and mammalian genotoxicity, carcinogenicity, acute toxicity, skin sensitization, target organ toxicities, reproductive and developmental toxicity endpoints, and others. These commercially available (Q)SAR programs are used to support mutagenicity assessment on projects ranging from single drug impurities to complementing analyses of compound synthesis pathways, including starting materials, intermediates, metabolites, and impurities. Derek and LSMA are used during lead optimization to identify ideal candidates, and to assess extractable and leachable compounds associated with packaging components or medical devices. With the increased regulatory acceptance and interest in using (Q)SAR predictions to complement standard safety assessments, these analyses are needed at numerous program development stages across pharmaceutical, food, and other industrial sectors.   
In addition to expertise in the use of Derek and LSMA, ToxStrategies' scientists are experienced in implementing open-source (Q)SAR models, including OECD QSAR Toolbox, VEGA, USEPA EpiSuite, and others, to meet R&D and regulatory needs in assessing ingredients, contaminants, or other chemicals, such as those used in cosmetics or found in food or drinking water. With our diverse practice areas and broad project experience, (Q)SAR analyses can be integrated seamlessly into program design and project workflow to meet 21st Century toxicology needs. 
 Please contact Amy Mihalchik at amihalchik@toxstrategies.com for more information.
We look forward to collaborating with you!