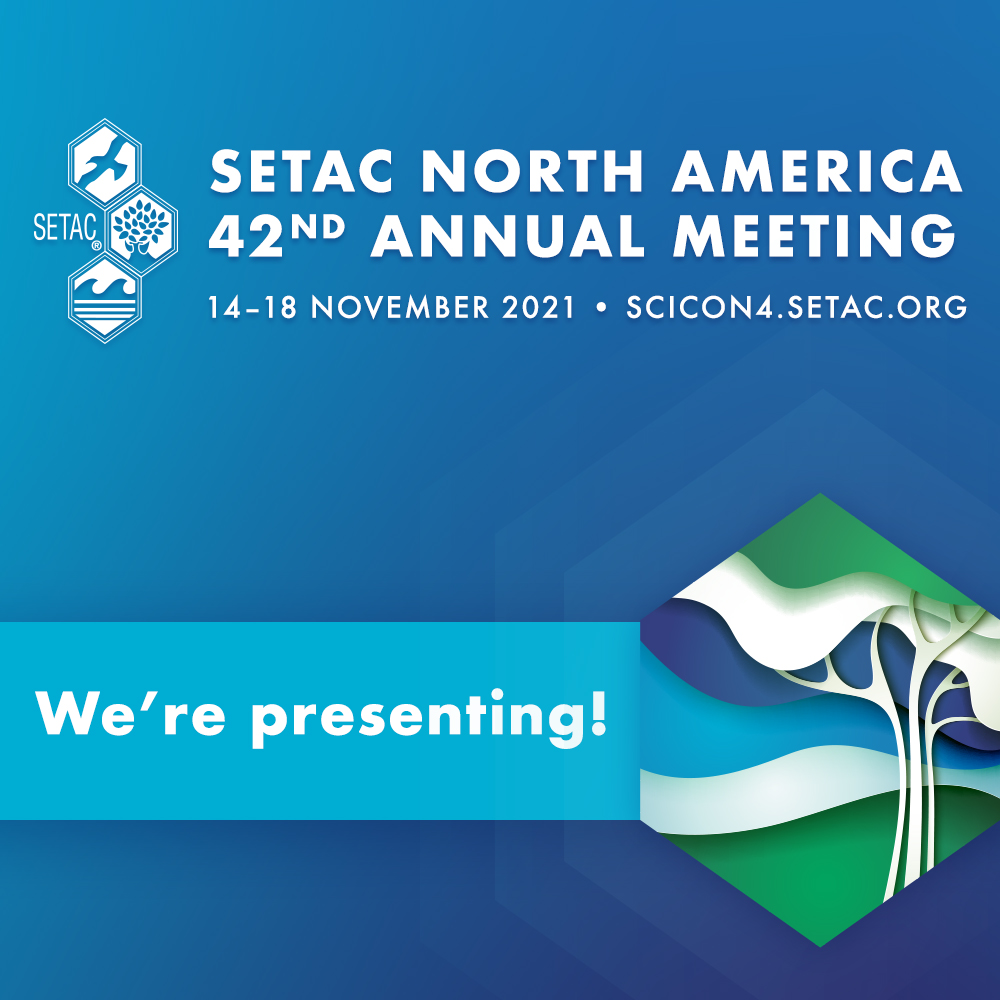 The Society of Environmental Toxicology and Chemistry (SETAC) will have its SETAC North America 42nd Annual Meeting (also known as SciCon4) this year on November 14–18. Dr. Bill Rish of ToxStrategies will chair a session titled "Environmental Justice: Methodologies to Incorporate Environmental Justice into Human Health Risk Assessment." The conference will be virtual, and the session presentations will be available on demand. In addition to chairing the session, two of the nine presentations will be given by ToxStrategies scientists, including:
Exposure Monitoring Toward Environmental Justice
Dr. Bill Rish and Ms. Ann Verwiel
Quantitative Methods for Environmental Justice in Human Risk Assessment: An Overview
Other topics include:
EPA's new guidelines for cumulative risk assessment (CRA), presented by Lawrence Martin, EPA's leader of CRA guideline development
Epidemiology data and methods for vulnerable groups
Vulnerable group-specific exposure factors
Minnesota's cumulative air pollution risk model to investigate Environmental Justice
Contribution to vulnerability from climate change, extreme events, and water access
Incorporating Environmental Justice issues into environmental research needs
Dr. Rish and Ms. Verwiel will also moderate two 50-minute live sessions Tuesday, November 16th starting at 9:30 am PST, wherein session speakers will discuss four key questions:
How can non-chemical stressors, subpopulation susceptibilities and vulnerabilities, and chemical exposures be combined in a quantitative risk assessment? Or can they?
Can quantitative metrics and measures be developed to help decision makers determine whether risks are equitable and acceptable?
Given past environmental justice shortcomings, what is the appropriate role for quantitative risk assessment in making environmental decisions such as siting, discharge limits, air and water quality standards, or regional planning/prioritization?
What are the priority data and research needed to improve the use of risk assessment and epidemiology to support equitable environmental decision making?